Things to do
Things to do
Activities to do in Uganda Safari
As per the context of the African safari adventure activities, our team has provided different types of services to our customers. Following this, the sources of these given services are considered as the Nile as well as Jinja. In addition, these sources are associated with or related to the adventure capital of East Africa. Besides, we also provide our services to Murchison Falls as well as Lake Mburo.
As per the context of traveler's activities, we have gained knowledge that switches of water adventure are considered as relaxation. On the other hand, it is known that Uganda is popular in terms of tropical warm climate, hence we always try to provide the best services in water activities.
We also focus on providing services to activities that suit both individual travelers and families. It is also known to us that some activities have limitations in accordance with age, as well as weight, hence we always try to maintain the safety of our tourists and in turn create an influential effect on them.
Based on family choices, there are multiple activities to choose from. Some of them include fun family voyage, white water rafting exploration, gentle scenic float trips as well as golfing. The activities can be done for a few days. Here is a deeper look into some of the activities we offer.
Bungee jumping
According to our research, Bungee jumping is considered as one of the most thrilling activities for travelers. As a result, we chose Bunjagali Falls as the best place for this activity. Based on feedback we have received from our previous customers, Bunjagali Falls is a perfect choice for Bungee jumping and the views are amazing.
Travelers are able to view the Nile River as well as the Canopy forest. To offer the most, the structure is 44 meters and above. This is appropriate for two types of Bungee jumping. The first one as well as the second one are considered as ankle tie and full-body harness respectively. A full moon Bungee Jumping is also included. The weight restriction is 235kg and age is not less than 13 years.
44-meter structure
Two types of Bungee jumping
Available for people aged from 13 years old.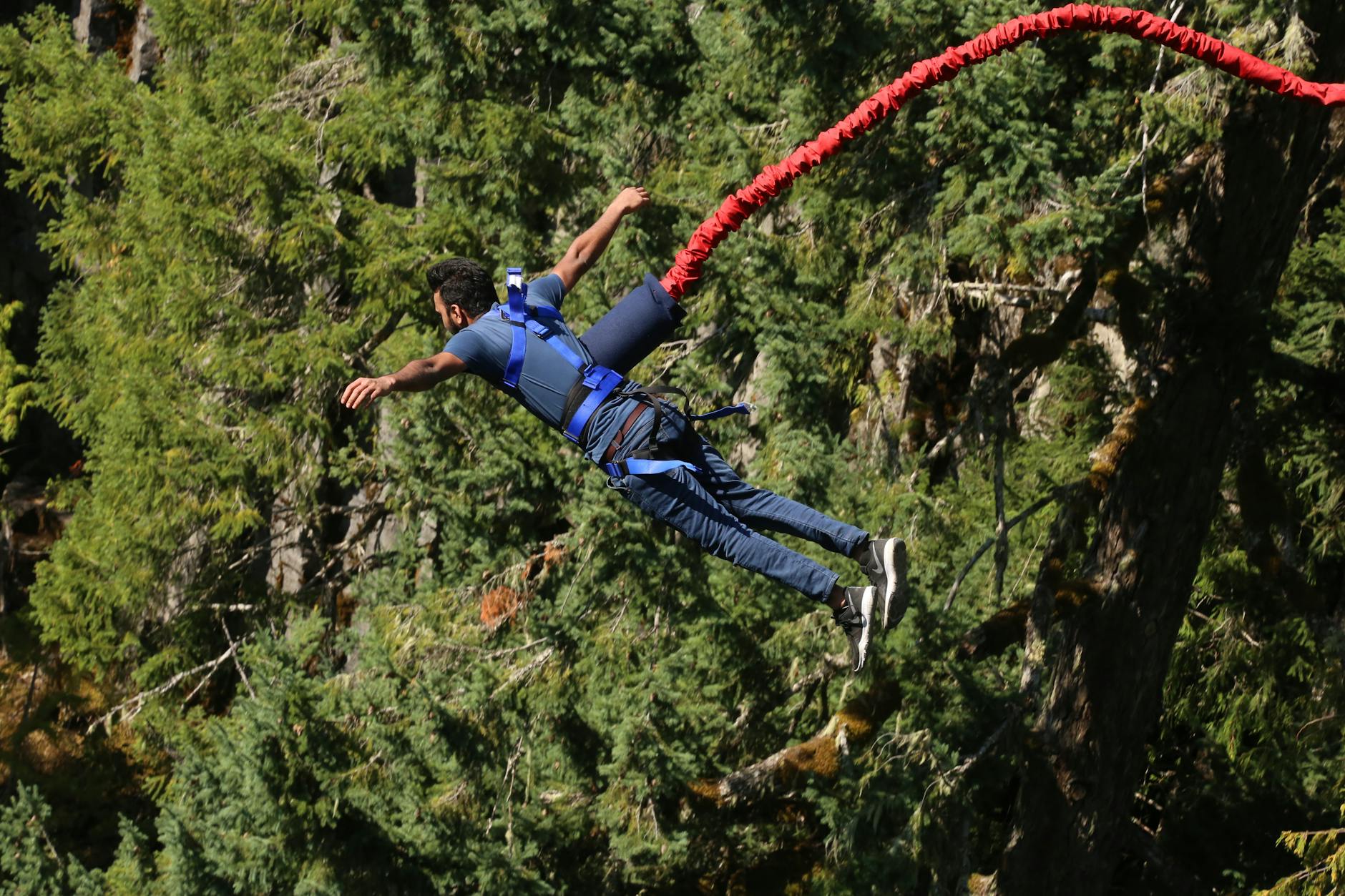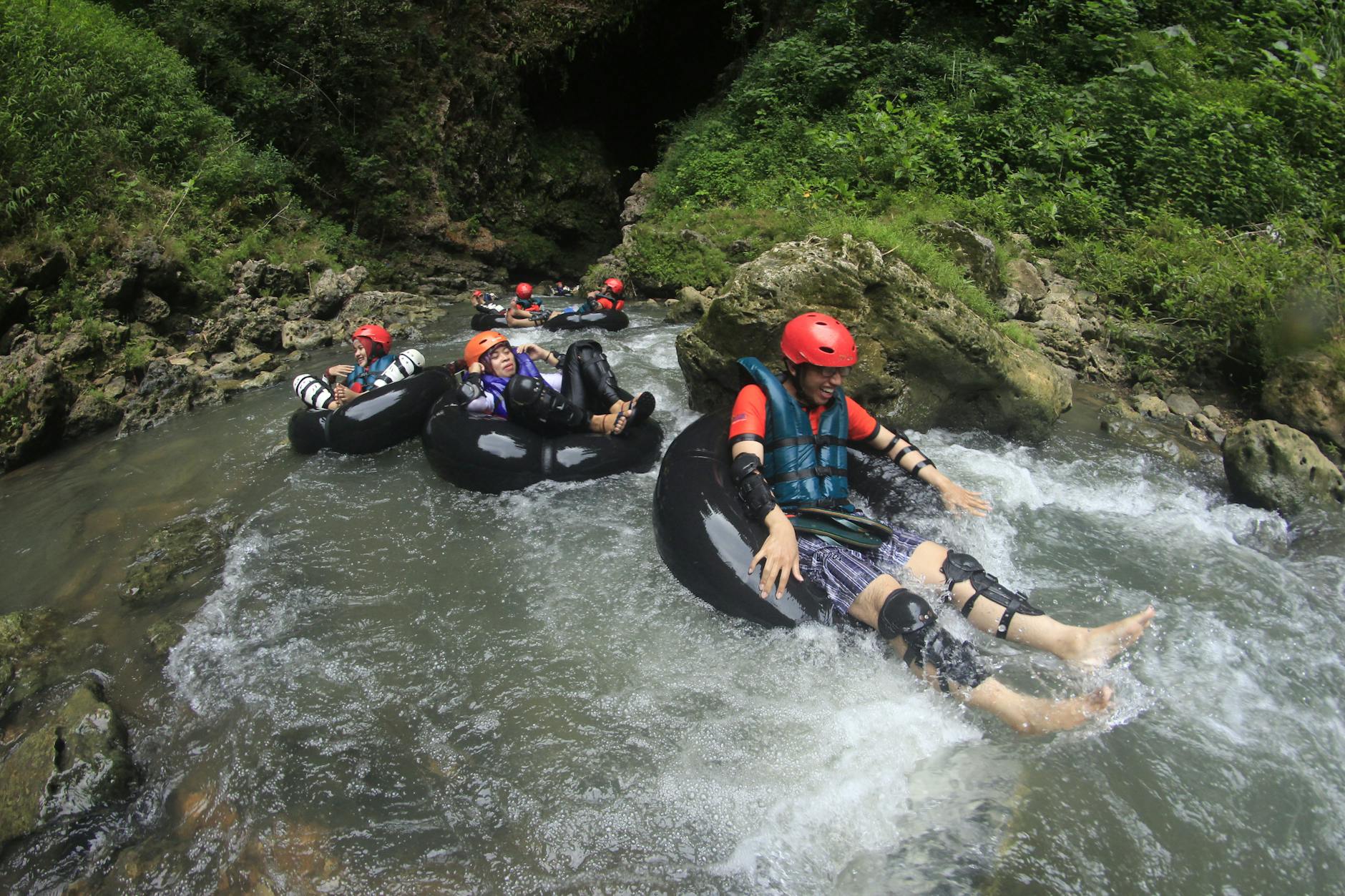 White water rafting in Uganda
It is known very well that the presence of the Nile River in Uganda has given the country a strong cultural diversity. As a result, the river is also known for its wildest white water rapids in terms of grade 5. Our team organizes the rafting in the Nile river based on the crucial aspect of white water rapidity. In addition, this type of activity is interesting as the trip offers different views and beautiful sceneries. Based on the white water action, our team serves the best functions for travelers in order to offer the best relaxation swimming and other calming stretches. Through our company, you will find three different, well-organized types of white water rafting. These are grades 3, 4, and 5.
For grade 3 white water rafting, you will experience mild water rafting as compared to grade 4 and 5. To make sure your experience is the best and safety is guaranteed, we have a team of specialists who also offers small training to our visitors before rafting. It is crucial to prevent accidents. We also consider children. However, they can only enjoy the level or grade 3 rafting.
Hot Air Balloon Safari
Our research has shown that hot air balloon is one of the most thrilling activities for travelers in Africa. As a result, we chose Bunjagali Falls to be the best place for Bungee Jumping. Previous customers have rated this activity as an interesting one. When doing Hot Air Balloon, our customers are able to have good views of the Nile Rivers and Canopy forests of Uganda. Hot Air Balloon, is an activity that gives tourists a special view of many natural, African attractions of Uganda from a different level.